2015 Readers' Favorite Awards - Miami, FL
I have to say I had the time of my life at the Readers' Favorite Awards in November 2015 in Miami, Florida. Just meeting so many authors who've worked so hard to accomplish so much totally inspired me and made me want to write even more! I hope to have Riptide in the running for 2016 and will try for a gold with Undertow...and perhaps Rising Tide again in another category. I can't wait to go again last year. Networking, TV interviews, and best of all, meeting so many talented, driven authors. And the chance to meet such huge success stories incarnate, such as mega successful Mark Wayne Adams!! I was truly blown away. This was a first-class even all the way with top quality prizes, such as the medals and stickers, for the authors. Simply magical!
I hope to see all my author friends at next year's awards! Enter now to be in the running for these prestigious, International Awards! Click the picture to enter.
Just got my medal

Onstage with Mark Wayne Adams

Receiving the medal

One of my proudest moments ever!

Periscoping

This generous guy interviewed authors on his Periscope all night!

Just the Medals

Hanging out with the Big guys

Got to meet founder James Ventrillo, so passionate about books & mega star Mark Wayne Adams

The stage

Look at those beautiful roses!

With Son Jake

One of my favorite life moments

With Author Ben Burgess

Posing with fellow award-winning author Ben Burgess Jr.

Wow

Was so surprised at how thick and quality the medals were! Just like olympic medals, but James wanted them to be that way.

My Mom did What?

With son Jake

Yay!

With hubby Ron

Another Winner

With son and other author, Joe Corso

A little tongue tied

It's nerve wracking being on TV for the first time!

Bonjour TV Interview

Very nervous

Lovely Ladies!

With Children's Books Authors Hayley Rose & Sheri Fink

Getting ready

All nervous at the hotel

Readers' Favorite Tent

At the Miami Book Fair

Miami Book Fair

Readers' Favorite Tent
Sign up for my newsletter below to receive a coupon for a FREE download of my Fairy Tale: Shimmer!




Click over to the

Giveaways

page & Enter to win $66 Cash or one of over 16 prizes for Halloween from 16 Authors - Open to International!
Claudette Melanson

Author of Award-Winning Vampire, Dark Fantasy & Children's Books
Please Follow Me on Bookbub!
Please Subscribe to my Newsletter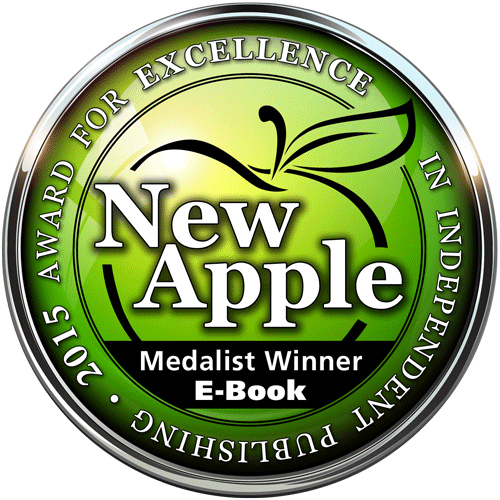 It takes a lot of coffee to write a book! Help keep me going