The 12 Terrors of Christmas
Cover Art by Rachel Montreuil
CHOSEN AS ONE OF THE TOP TEN BOOKS IN READ FREELY'S TOP 50 INDIE BOOKS OF 2017
2018 NEXT GENERATION INDIE BOOK AWARD FINALIST FOR THE ANTHOLOGY CATEGORY
Award-winning author Claudette Melanson offers eleven new and original stories to make your skin crawl at any time of the year. This horror anthology also includes an original short by Amazon International Best-Selling Author, Lynn Lamb, titled "Bring Me Flesh and Bring Me Wine." A special bonus story is also included by Melanson, "Mislead," previously published only on the Halloweenpalooza blog. Grab a cup of cocoa and make sure the windows and doors are locked tight as you settle in by the fire to enjoy these tales of terror, but be warned...locks have never succeeded at keeping Santa from gaining entry. If you enjoy a slice of horror with your holiday cheer, this collection of Christmas horror shorts will satisfy all your dark cravings during the holidays...and beyond.

Terror One: Who is Santa really? Does something sinister lurk beneath the red suit and apple-cheeked visage? More importantly, what does Santa want for Christmas?
Terror Two: It is said that every wish bears a cost...even a wish of good intent. What do Detective Talbot and his son, Mallory, stand to lose when the pair seek to right a wrong on Christmas Eve?
Terror Three: Christmas can be a time for great joy...but also for heart-wrenching regret. Can the magic of Christmas Eve turn back the clock before time runs out for Morana and her family?
Terror Four: Snow falls white and clean, seeming to purify the small town of Moon, Pennsylvania, but the woods behind Vaughn's home have taken on a sinister cast. The snow keeps falling in record-breaking depths, but does evil lay hidden beneath its seemingly-innocent luster?
Terror Five: As his elves scurry to fill the toy orders for the busy season, unknown terror creeps toward the workshop intent on releasing an evil meant to cancel Santa's yearly deliveries forever.
Terror Six: A well-meaning elf casts a spell which could inadvertently reveal the dark truth about Santa's workshop and its inhabitants. The world's children may end up paying a terrifying price, proving that the path of good intention oftentimes does indeed lead to hell.
Terror Seven: A scary twist on a classic Christmas poem
Terror Eight: Santa's sleigh plummets to the ground, tearing all hope of a merry Christmas to bits and pieces. Will the elves be able to employ enough magic to stitch together some sort of solution? Or will their efforts only deliver greater horror and loss?
Terror Nine: Trinette is preparing to celebrate her first Christmas in love. Her boyfriend says he found the perfect gift for her, but beneath the shiny red paper and ribbon lies a secret he's kept hidden during all the months of their courtship...
Terror Ten: The world's population explosion means business is booming at Santa's workshop, with the need to expand making a difficult excavation below the permafrost necessary. But the elves should use caution lest they dig up an evil best left buried.
Terror Eleven: A special holiday treat for Maura DeLuca fans! Riptide ended on a happy note, but how did Maura's extended family celebrate Christmas? Could it be that the holiday didn't quite play out the way the vampires planned?
Terror Twelve: It's a dangerous time to call oneself a non-believer. Those who scoff at Santa's existence are melting all over the world. But could the benevolent head elf turn out to be the murderer?

Vampires, ghosts, demons, elves, werewolves, serial killers and a rampaging Krampus are just a few of the monsters creeping amongst the pages of The 12 Terrors of Christmas. Are you brave enough to venture inside to experience the flip side of the typical Hallmark-themed Christmas?
Sign up for my newsletter below to receive a coupon for a FREE download of my Fairy Tale: Shimmer!




Click over to the

Giveaways

page & Enter to win $66 Cash or one of over 16 prizes for Halloween from 16 Authors - Open to International!
Claudette Melanson

Author of Award-Winning Vampire, Dark Fantasy & Children's Books
Please Follow Me on Bookbub!
Please Subscribe to my Newsletter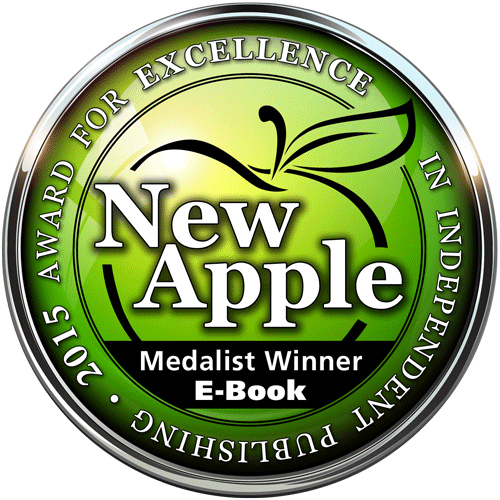 It takes a lot of coffee to write a book! Help keep me going