Claudette Melanson writes & edits in Kitchener, Ontario with her four bun babies: Tegan, Pepper, Butters & Beckett. She graduated from Indiana University of Pennsylvania with a BA in English, BS in English Education and an MA in Literature. Harboring a deep admiration of vampires since the age of five left her with the desire to eventually become one, and now fuels the creation of her favorite paranormal characters. She hopes to one day work full time as an author, since there are many, many stories playing out inside her head.

In her very scant spare time, she enjoys watching Japanese Anime and reading vampire stories...along with other genres of great fiction, as well as riding every roller coaster she encounters in both her hometown and away at signings. An advocate for good health and ketogenic eating, her favorite foods are bulletproof coffee, cashew-flour crust pizza and treats made with xylitol and almond, coconut or cashew flours.
Future dreams include a cabin boasting a roaring fire, isolated inside a snow-filled wood in the Yukon—the perfect writing spot—and the completion of dozens of future novels and stories. A Rabbit Rescue fanatic and loving bunmom, she also hopes to help rescues all over the world save many innocent lives.
Her first novel, Rising Tide was the winner of the Gold Medal for YA Mystery in the 2015 Readers' Favorite Competition and the solo Medalist for the New Apple Summer eBook competition in the YA category for 2015. Her second, Undertow, took Honorable Mention, for YA Horror the same year for Readers' Favorite and Honorable Mention for YA General in the same competition for 2016. Undertow was also the solo Medalist winner for New Apple's Summer Ebook competition for 2016 in the category of YA Horror. Her first children's book, Butters Comes Home, was a finalist in the 2016 Readers' Favorite competion for the Children's Book General category.

Some Fun Facts:
Favorite Movie Genre: Horror
Favorite Movies: #1 is Watchmen, followed closely by Natural Born Killers
Favorite Horror Movies: The Conjuring 1 & 2, 13 Ghosts & The Cabin in the Woods, Misery
Favorite Actress: Hands down, Vera Farmiga--she's just so real. Love Kathy Bates and Lady Gaga's performance in American Horror Story, Kate Mulgrew (Janeway is my Idol)
Favorite Actor: Patrick Wilson & Jeffrey Dean Morgan. Also love Jack Nicholson in The Shining. Denis O'Hare in American Horror Story Hotel is also bringing the feels.
Favorite Authors: Hemingway, Stephen King, Stephenie Meyer & the Bronte Sisters + too many indies to name, but I will name Laura Daleo, Sherri Wingler and Lynn Lamb. TS Dann is also right up there.
Favorite Books: All the Twilight books, The Sun Also Rises, Wuthering Heights, The Shining, Dracula & many, many more
Favorite Bands/Artists: Lord Huron, lovelytheband, Sleeping At Last, Lady Gaga, Muse, Evanescence, The Spill Canvas, Ed Sheeran, Anberlin, A Fine Frenzy, Coldplay, Smashing Pumpkins
Some Favorite Songs: When the Night is Over, The Night We Met, Broken, Bad Romance, Starstruck, Give Me Love, Madness, Glow in the Dark, Ghosts, Clocks, This is for Keeps, Almost Lover, Waves...so many more
Children: 1 Son, Jacob, lover of video games & Halloween Horror Nights
Furchildren: Tegan & Pepper - both English spot mixes; Butters & Beckett - both Holland Lop siblings. Our two new fosters, Daenerys & Sansa - Californians, Caramel, AKA Smell - A little lop who was left outside at 3 months old
Favorite Holiday: Halloween, though I do love Christmas also
Favorite Color: Must be black and red together
Favorite Vaca Spot: NOLA is my favorite place on Earth! Going to try to do Mardi Gras every year. It's a must to hop over to Chicago to go to Six Flags for Fright Fest. Also love the very affordable Bahamas cruise in October, with a stop after at Universal for park rides during the day and Halloween Horror nights at night. During the stop in Nassau, there must be a jaunt to Rose Island, aka Sandy Toes, the most beautiful place I've ever seen...from the shade of a palm tree of course lol
Favorite Alcoholic Bevvie: Tequila & Vodka...coconut rum is a close third, Asti when celebrating an award win or completion of a book. Favorite cooler is Black Fly Tequila Margarita.
Favorite Food: Pizza--cashew flour makes an excellent gluten-free crust
Favorite Non-Alcoholic Bevvie: Coffee, bulletproof with a scoop of both coconut oil and organic butter and one pastured egg yolk
Favorite Pastime: Writing, closely followed by reading
Favorite Non-Literary Pastime: Playing with my furbabies, closely followed by rollercoaster riding!
Favorite Coasters: Leviathan and Behemoth at Canada's Wonderland; Tatsu and Twisted Colossus at Magic Mountain, Raging Bull at Six Flags Great America
Favorite Monster: Vampire of course
Favorite TV Shows: The Dead Files, Star Trek Voyager, American Horror Story, IZombie, Orange is the New Black, Dexter, Walking Dead, Game of Thrones, Ghost Adventures, Criminal Minds, Grey's Anatomy, Sleepy Hollow & all-time fave: Castle!
Favorite Animes: Vampire Knight, Fate Stay Night, Cowboy Bebop, Tenchi Muyo
If I couldn't be an author, I'd be a: Paranormal Investigator with Zak & Aaron on Ghost Adventures or Amy & Steve on Dead Files
Hop for the Holidays
One of my favorite signings ever. Sponsored by Dancing Rabbit Refuge
Readers' Favorite Awards
2015 Awards Ceremony in Miami. With James and Mark.
Was still my fave holiday then
Hop for the Holidays
One of my favorite signings ever. Sponsored by Dancing Rabbit Refuge
What are some of your favorites? I'd love to hear from you below
Sign up for my newsletter below to receive a coupon for a FREE download of my Fairy Tale: Shimmer!




Click over to the

Giveaways

page & Enter to win $66 Cash or one of over 16 prizes for Halloween from 16 Authors - Open to International!
Claudette Melanson

Author of Award-Winning Vampire, Dark Fantasy & Children's Books
Please Follow Me on Bookbub!
Please Subscribe to my Newsletter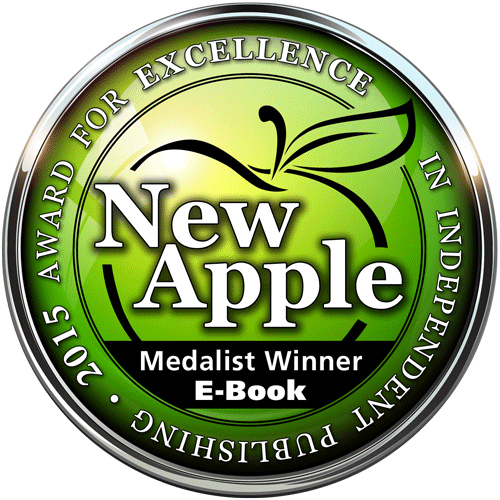 It takes a lot of coffee to write a book! Help keep me going