Author Sharon Black
SHARON Black grew up in Dublin. She studied history and politics at University College Dublin and then did post-graduate in journalism at Dublin City University.
She has worked for national newspapers, including The Evening Herald and The Irish Examiner.
She had short stories published in U Magazine and won the 2010 Dromineer Literary Festival short story competition.
When she is not writing, she reads, walks and sees friends. She co-founded a local book club 14 years ago. She loves theatre, old Hollywood films, science fiction and good stand-up comedy.
She lives in Sandymount, Dublin, with her husband and their three children.

Going Against Type
Some would say Charlotte 'Charlie' Regan has it all. Beautiful, smart, athletic and a great job working as a journalist – in the almost exclusively male sports department. But Charlotte is not quite as sure as she seems. Recently split from her overbearing boyfriend, she escapes for weekends, surfing in the Atlantic, and spends her free nights watching sports, roaring at the TV.
Derry Cullinane is a fashion writer, gossip columnist and sophisticated man-about-town. The go-to guy for any woman seeking expert advice on what fabulous outfit to wear for any given occasion. He's also tall, dark, good looking – and straight! So what's the snag? He has a track record of dating glamorous, vain and shallow women.
Charlie gets an opportunity to write a new column under the pen name Side Swipe, but is soon drawn into a war of words and wit with a rival paper's columnist The Squire – and their verbal fireworks get readers and editors talking. Yet neither Charlie nor Derry knows just whom the opponent is...
When Charlotte and Derry meet at the Races, the attraction is instant. As their relationship develops, so much more proves at stake, than protecting their alter egos. But a blunder puts Charlotte's job in jeopardy just as Derry's past makes front page, and Charlotte begins to doubt her feelings.
When Side Swipe and The Squire are finally forced to reveal themselves, will they revert to type – or confound everyone's expectations?


Buy Link for All Platforms
Charlotte sat down, flipping over the coffee shop's copy of The Irish People and skimming through a snippet in The Squire.
Style crimes. The Squire will fight them on the beaches, in the streets, in the shopping centres. He will never surrender.
Most of the perpetrators are sportspeople. I'm launching a crusade to name the shame the football chavs.
It's time footballers banned all clothing associated with hip hop culture. Jewellery, baggy shorts, throwback jerseys, headphones, indoor sunglasses – all look ridiculous on players.
Or indeed on anyone over the age of seventeen.
Charlotte shook her head. The man was an idiot. Helen turned to the new waitress.
'Julie, table four please.' She loaded up the tray and then gave Charlotte her full attention.
'So, did you not enjoy the date?'
Charlotte sighed.
'Oh Helen, don't get me wrong, he's the perfect gentleman. You know, thoughtful and entertaining and completely relaxed with everyone. It was like Grand Central Station during the interval, but he also knew the director so we were invited back to the Green Room after the show. And I was completely out of my depth.
Helen sipped her coffee.
'You're a big girl. Stop looking for problems. Was he flirting with other women?'
'Other way around: they were flirting for Ireland. But some were definitely ex-girlfriends!' She groaned. 'I think the worst moment of the night, was when one of them asked me what was the last play I saw?'
'What?'
'You remember last Christmas when I took Anna and Daniel to Jack and the Beanstalk!'
Helen's eyes lit up.
'Did you tell her that?'
'I figured, what the hell, be truthful.'
Helen giggled.
'You know what it reminds me of? That scene from Pretty Woman, where Richard Gere brings Julia Roberts to the opera and the old lady asks her if she enjoyed it, and Julia Roberts says, 'It was so good I almost peed my pants…' Helen stopped as she caught the expression on Charlotte's face. 'Probably not the best example.'
'Probably not,' Charlotte agreed, then ruined the effect when she giggled too.

Sign up for my newsletter below to receive a coupon for a FREE download of my Fairy Tale: Shimmer!




Click over to the

Giveaways

page & Enter to win $66 Cash or one of over 16 prizes for Halloween from 16 Authors - Open to International!
Claudette Melanson

Author of Award-Winning Vampire, Dark Fantasy & Children's Books
Please Follow Me on Bookbub!
Please Subscribe to my Newsletter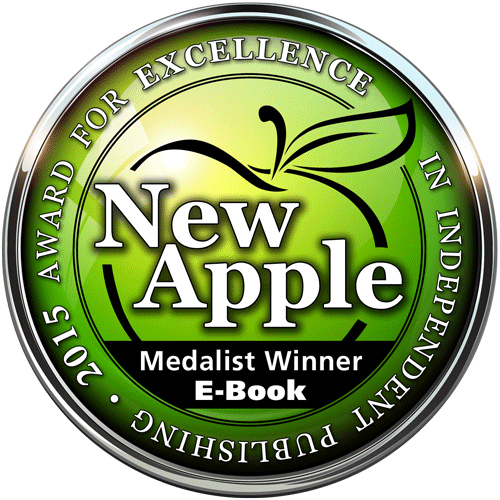 It takes a lot of coffee to write a book! Help keep me going