Give a Hoot! Hootsuite—It's Not Just for Posting!
Being an indie author is work. Hard work. It takes more time, effort and dedication than I would have ever imagined before I got started. But I love it. Not more than my little furbaby bunnies, but I love it a lot.
Forget the mere hours spent writing…and add to that the massive effort required to keep up with social media. For me, that is equally important too. Social media is where my readers 'live,' and if you are one of them, you know just how very significant you are to me and my writing.
I try harder than you might imagine to see every post, respond to the avalanche of messages and emails—and fail miserably most of the time.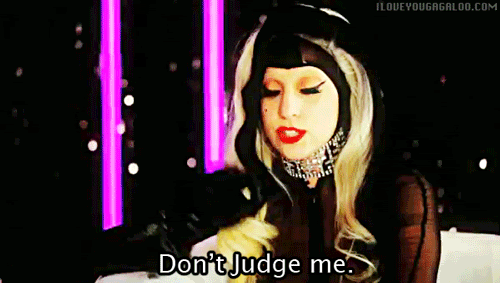 So, let me tell you just how much I love discovering a tool which allows me to interact faster and with greater visibility. One of my greatest challenges has always been responding to mentions on Twitter. The "Notifications" page falls down on the job when it comes to notifying the user about both retweets and mentions. Believe me; I understand. There is a lot going on with that website, especially when it has to keep up with more than sixty-six thousand followers! I realize there is only so much it can show me. But the scattered and limited format with its mishmash of retweets, follows and mentions—which it cuts off at a certain number for retweets—does not help me keep up with the massive flow of my Twitter communication. There were always several mentions, some with important personal messages, I missed.
Surprisingly, it was a tool heralded for its ease of social media posting which aided me in more effective Twitter communication with my followers—Hootsuite. I've used Hootsuite since nearly the beginning of my indie author career. I love the features allowing for the scheduling of future posts, and for sending said posts out to more than one social media site. One day, though, I happened to take a closer look around and discovered a couple of other tools which offered me the ability to pin down communiqué control over my growing-by-leaps-and-bounds Twitter account. Check this out:
Mentions-
See that graphic? That is what I see in the My First Tab section found above the streams on the Hootsuite dashboard. Essentially, Hootsuite sucked my Twitter account into its brain, transforming it into a one-stop shop. All of my mentions are collected here in one convenient spot. I can easily scroll down through the stream and thank people, retweet posts or reply to any questions or comments. I do this using the little menu at the top of each mention, which I have pointed out in the graphic with an arrow. If I do this once every twenty-four hours—and I do try—I can easily respond to my very important Twitter mentions for each day. As you can see, one of my big-hearted followers has tweeted about a school contest I have going. It is very important to me to thank her and follow her if I didn't already. Another of my author friends has created a graphic to tweet which mentions my book. He definitely deserves gratitude, and, once I find a spare moment, I will make a special tweet to feature his book and return the favor.
Retweets-
One thing that always bugged me about Twitter was that it only showed you a certain number of the people who'd retweeted one of your tweets. I wanted to see them all so I could add my supporters to my retweet lists. Hootsuite allows you to see them all and in one convenient place. If you click on the number of retweets in the window, which I've drawn the arrow to, you can click on the account from the window pop-up and ensure you have your retweeters on your list or retweet them from their page immediately. I try very hard to keep up with this, so if you retweeted me and I didn't do so in kind, please let me know. If you do it in a mention, I'll be sure to see it! ;)
So, as you see, apps can be a strong source of aid to keep you connected to the readers or clients you hold so dear. And, as shown here, sometimes they offer help in areas for which you didn't even realize they were designed.
#socialmedia #writing #authors #books #hootsuite #twitter #tweets #retweet #claudettemelanson #tools #mentions